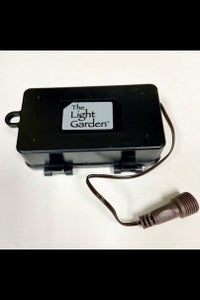 THE BATTERY CONVERTERS WILL ONLY WORK FOR THE NEW TWO PRONG BRANCHES ONLY!!!
3C battery converter for 96L models
This convenient battery pack can be used to transform any of the 96 count LED branches from electric to battery-operated.  Great for centerpieces or when there is not an outlet nearby.  3 C Batteries power the branches for up to 40hrs.